Soo excited! Thanks for making my day girl!
The Liebster Award is for up and coming bloggers (200 followers or less) that you think deserve recognition for their fabulous blogging abilities.
Here are the rules:
Choose five blogs to give the Liebster Award to.
Show your thanks to the blogger who gave you the award by linking back to them.
Post the award on your blog.
List the bloggers you gave the award to with links to their sites.
Leave a comment on their blogs to let them know they've received the award.
Share five random facts about yourself.
Five Random Facts:
1. I used to be a Championship Irish Step Dancer.
2. I have NEVER been Snow Skiing.
3. Bagels & Pizza are my weakness...
4. I met Fat Joe at a club in Miami one time and he told me
5. If I could go anywhere in the world, I would go to Greece.
My Nominees:
If I could jump back into a photo right now, I would jump back into this photo: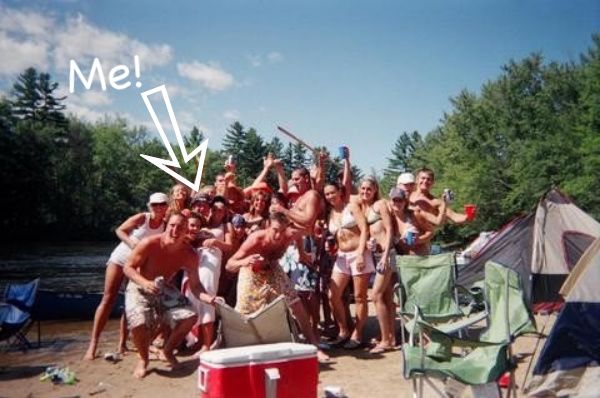 They say "a picture is worth a thousand words"...
...This picture is certainly worth a million words
This picture was taken circa Summer of 2007 with a few of my hometown friends in Saco, ME.
We went on a canoe/camping trip for 3 days and had the time of our lives!
The weekend consisted of:
Someone falling into a fire (not me...)
A Seizure (not me again...)
Someone chopped down an indigenous tree and we almost got "sued"
Memories (from what I remember...)
all the while, I can guarantee that this song was playing on repeat the ENTIRE TIME (ironic that it's 4/20...)
We ended up hiding this Tool CD from our friend towards the end of the trip, because he would not stop playing this song on repeat.
I'm pretty sure I lost everything I went there with, except my shitty disposable camera and my sleeping bag!
On the way home, I unfolded my sleeping bag and everyone in the car was pissed because it smelled so bad...EW!
Pretty sure my body hated me for a month after this trip!
What photo's are you jumping back into today?