Hi People!
Happy Friday! This week seemed to fly by...anyone else think so?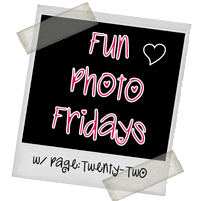 Since Shannon and I went to college together, I decided to "jump back" into an old college photo, so here it is: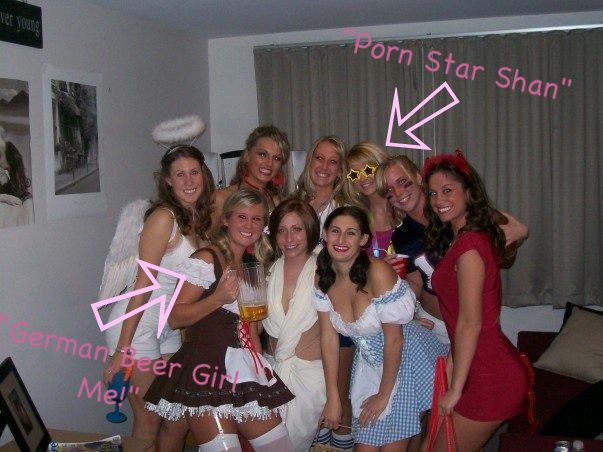 There we are on Halloween -Circa (not telling!) pre-gaming before our big Halloween night out!
We were probably headed to some crowded house party or bar to dance & drink the night away!
All I remember about this night, is that I was trying to break that Beer Pitcher in my hand towards the end of the night, because it said "unbreakable" on it. I think I even put it in the microwave at the Hockey Boys house...Opps!
I also remember waking up the next morning-in my Halloween costume with Candy Corn all over my bed and inside my Halloween costume...OK Fat Ass!
Which Photo do you wish you could jump back into today?
Moving on...I am a nerd turd and went to Lauren Conrads book signing last night!
She was super nice and of course even more gorgeous in person...DAMN her!
a few pictures: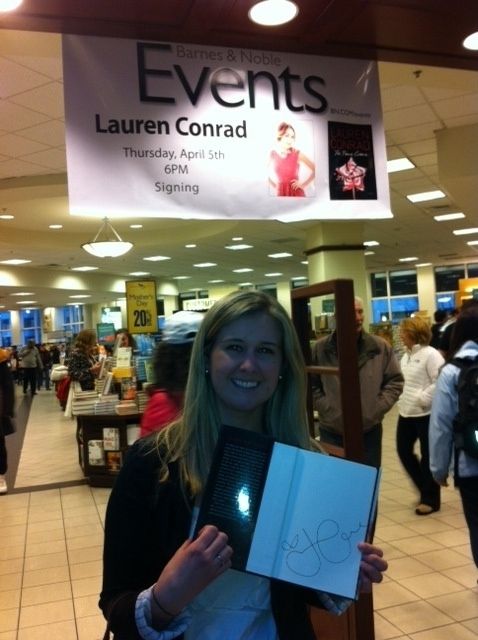 Unfortunately, you were not allowed to take pictures with her or of her, once you got inside, so I had to sneak a few while waiting!