Today I decided to do 2 link ups!
First, I am linking up with Jamie again for WILW
Here's what I'm Loving this week...
Check it out!
I'm Loving that Lehigh lost so badly in March Madness, because I won a Starbucks gift card and a box of Girl Scout Cookies at work!

Thanks Boys!
I'm Loving that they know me and my order at Starbucks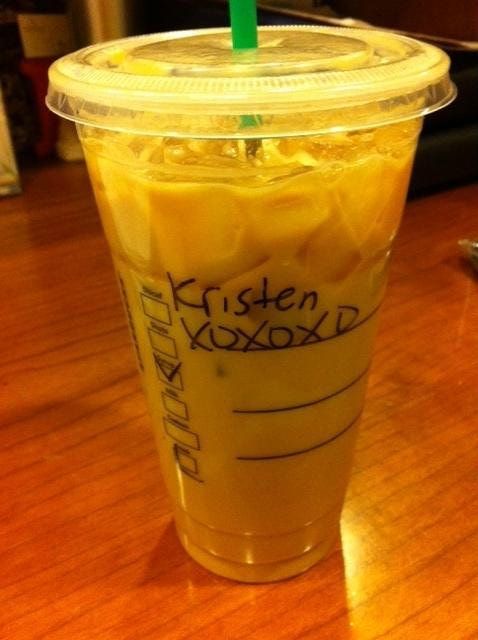 this was on my coffee this morning!
I'm Loving that I haven't been to the gym yet this week, because I'm still "too sore" from the 5k I did on Sunday!
I'm Loving that I successfully cooked chicken last night! It was perfect!
Moving on...
Oh, How Pinteresting Wednesday's with
Michelle!