Happy Friday Girls!
S left early this morning with his boys for a road trip to South Carolina for the PGA Tournament and he won't be back until next Monday! Yikes! I miss him already!...Living alone is so boring (no offense to any of ya's), but hopefully I can get some things done that I put off when S is home...
Can I also tell you that Steve and his buddies PAID to volunteer at the PGA tournament!? $200.00!!
I told him he was crazy, but whatever float's your boat I guess!
I put together a little Road Trip Survival Kit for S and bought him some toiletries for his trip too!
Yes that is a Rubik's cube...and we both almost whipped it out the window last night...Those things are so damn hard....
Anyways
Today, I'm caving in and linking up with the Bargain Blonde for: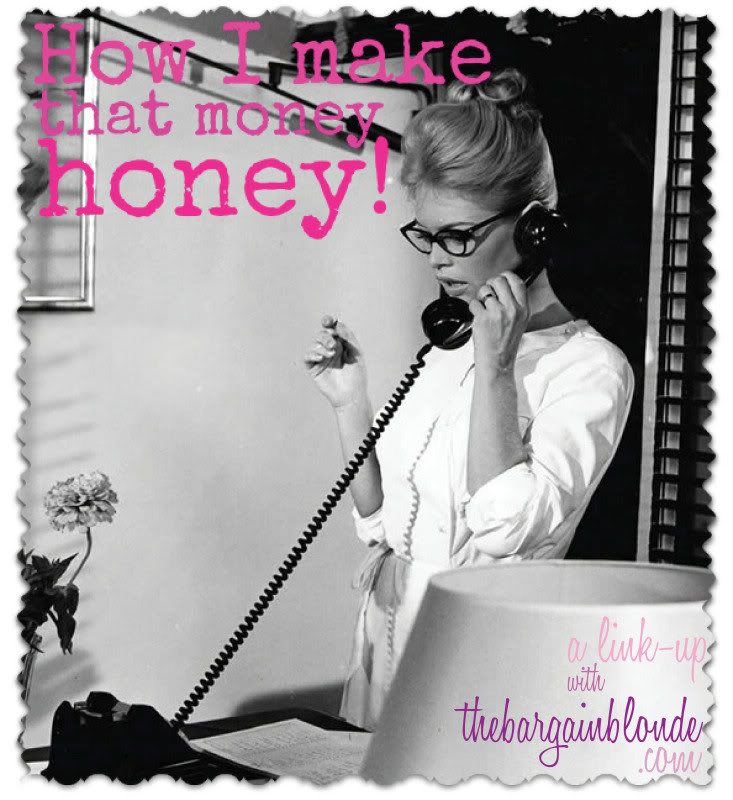 I'm sure you are all DYING to know what I do for a living, so I am going to share that with you today...
First, lets start off where I went to Kollege College...
Yepp...Southern NH University is where I went to College.
Why I went to school in NH you ask...?!? Who the hells knows, I ask myself the same question everyday, BUT, I'm glad I did, because it was hands down one of the most AMAZING time of my life and I met some AMAZING people that I am still tight with today!

"College is the best time of your life. When else are your parents going to spend several thousand dollars a year just for you to go to a strange town and get drunk every night?"
~David Wood


Thanks mom for dragging me to look at College's when I could have given a rats ass about it!
= )
I graduated with a Bachelor of Science in Hospitality & Tourism Management (I'm the blonde bomb shell...hehe).
As soon as we graduated College, the economy took a turn for the worst and we were practically in a depression that was offering little to no job opportunities.
I waitressed for the Summer at a local Country Club, while searching for jobs the entire time...eventually I was offered a job by Fairmont Hotels & Resorts as a Front-Desk Agent & Concierge right in the city of Boston!
I LOVED this job, but HATED the hours...
working Friday nights until 11:00 pm and working at 7:00 am Saturday mornings should be illegal...actually working Saturday's period should be illegal.
Anyways, I learned ALOT working at the front desk of a hotel...
people can be so rude and ridiculous...you wouldn't believe the shit that people yell /complain to you about, it is Absolutely ridiculous!
It just makes me Thankful that my parents raised me to be the respectful person that I am today.
A year later, I was recruited by Marriott Hotels & Resorts as a Sales & Catering Assistant (Monday through Friday...Yahooo!)
I have been in this position for a little over 2 years now and have thoroughly enjoyed the position!
Yes, that's right...If you want to plan a Wedding, Birthday Party or large corporate event....I'm your Girl!

My job duties entail:
Responding to Meeting Requests & Social Event Inquiries, Conducting Site Visits of the Facilities for Clients, Generating Contracts, Producing Proposals, Updating Sales Collateral, etc.
This job has been great for me and it's awesome to see the different visions people get when planning a Wedding, Gala and/or Corporate Event.
Marriott has Event Managers, that detail your event, so I don't particularly deal with the small details of your event, I just get that contract signed and turned over to an Event Manager.
$$
The one thing that people don't know about Hotel meetings and packages is that there is room to NEGOTIATE people....We hate people that know how to negotiate of course, but let's be honest, it can't hurt to ask and in turn, you will most likely receive a cheaper price, or better concession.
Just Ask!
What I Wear:
Unfortunately, since we are dealing with customers all day and could get client walk-ins at anytime, we have to wear suit jackets at all times....ughhh, I wish we could be more casual.
Here is my outfit today:
Perks
My job definitely comes with A LOT of perks...like we got Room Discounts for example...
on top of that, I get to see and meet a lot of celebrities:
I've met Kevin Bacon, pretty much all of the Boston Bruins Players, Joey McIntyre and the New Kids on the Block, Sarah McLaughlin, Alicia Silverstone, Bridget Moynahan and I can't think of any others at the moment!

We get invited to a lot of Gala's and I even got to touch the Stanley Cup last year and meet the guy that "baby-sits" it....
Did you know that he puts the Stanley Cup in the shower to clean it!?
Well....that's all Ladies! I hope that you enjoyed learning about my job/life!
Also....
Stay tuned for a giveaway that I will be doing next week featuring a handmade anchor bracelet by moi!