Today, I am being a link up Sloot and participating in two link ups!
I just couldn't decide!
So, here goes...
First, I am linking up with Amber for:
Here's what I'm OK with this week...

...that 4 of my girls and I went to dinner last night, polished off two bottles of wine and had a $230.00 bill...
...that my best friend at work's last day is today and I don't know what I am going to do without her...
...that I haven't been to the gym once this week...
...that I got 2 coffees this morning at Starbucks (1 for my boss) and I gave the lady $10 and was confused why I only had $3 change...forgot Starbucks is a million dollars...
...that I desperately need to clean my house...
...that I've been making good old friendship bracelet's like crazy this week...
...that I am sick of eating oatmeal for breakfast...
...that I hate thinking of Post Title's for my blog posts...
...to participate in 2 link ups in 1 day...
What are you OK with this week!?
Now, linking up with Linny for:
Today, we are discussing:
Here are my top beauty products in no particular order:
Dr. Jart Beauty Balm
A moisturizer, sunscreen, and treatment serum, this all-in-one product also hides imperfections. Made with 50 percent water, Dr. Jart's Advanced Water Bead Technology helps hydrate and maintain healthy moisture for a dewy, fresh look. Like a drink for your skin, once applied, tiny droplets of water appear before being quickly absorbed, generating an instant soothing and cooling effect.
Clinique True Bronze Pressed Powder Bronzer

This lightweight, long-wearing powder bronzer creates a natural-looking, sunkissed radiance. It blends and builds easily to your desired level of bronze and is perfect for on-the-go glow.
A moisturizing lip balm with a slight shimmery tint and SPF 15
...I'm Addicted...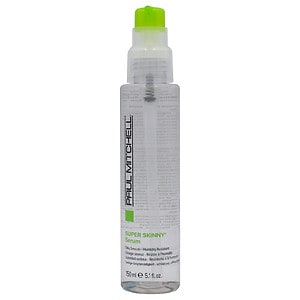 Paul Mitchell- Super Skinny Serum
Smoothes and conditions unruly hair, while protecting hair with incredible shine.
Also, helps reduce blow-dry time
Gold Bond Ultimate Sheer Ribbons Body Lotion
Ribbons of 7 hydrating moisturizers replenish, while natural silk proteins enhance smoothness, for touchably soft skin. Finely fragranced with a blend of delicate mimosa petals, seductive tuscan cyprus and apricot reduction.

There you have it! My top beauty products!


What are your favorite beauty products?
Have a good day!