So I went on a little shopping spree this weekend, even though I said I was going to be good...Anyways,
I wanted to buy a Hair Donut, so that I don't have to wear Steve's sock in my hair all day at work...
I decided to compare Hair Donut's from Claire's & H&M because I knew they both sold them and the two store's are right next to each other... (trust me, I wouldn't have given a shart if the store's weren't on top of each other...
Survey says: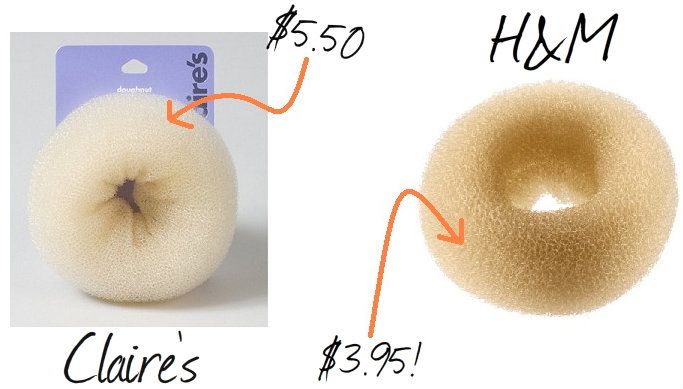 Why not save a few dollars when you can!?
Plus, I didn't have to fight off all of the Justin Bieber fans in Claire's to get to the register...
Score & Score!
If you missed my hair tutorial a few weeks ago, you can check it out here:
On a side note...
Bloomspot.com really appreciates my business guys...
Should I enter Katharine into the contest?
Enjoy your Tuesday!