So, I'm trying this new thing, where I think positive thoughts and positive things will come to me...
Positive thinking has helped me get through the work week this week and I'm really starting to believe in it!
So don't ruin it for me people! haha just kidding...
Anyways...
...I have a secret ladies...
I've been on Weight Watchers for almost 6 weeks now!
Time Flies and I am so happy to say that I have already lost 5 pounds...
you might be thinking 5 pounds in 6 weeks is not a lot...
well mind yah business, because with the amount of wine I consume and the amount of pizza that I was eating, this is extremely awesome for me!
I am doing this MY way and if it takes me ANOTHER 6 weeks to lose another 5 pounds then so be it!
I try not to let people know that I am on Weight Watchers for the main reason that in their minds, they think I don't need to loose weight...
Well judge away, because I used to weigh 110 pounds all through college and gained about 30 pounds in 3 years....that my friends is DISGUSTING if you ask me...
I'm glad I joined WW when I did...I started at the end/middle of August and plan on continuing the program until I reach my desired weight goal...
What better time to start? It was the end of summer (drinking binges at the beach are over), there are no Holiday's that require you to stuff your face until you can't move...my Sisters DESTINATION wedding is coming up...
PERFECT TIMING!
Why am I so smart? hehe....
It really is easy to do once you figure out the dealio and you really can eat whatever you want...you just have to track it and can't go over your alloted points....if you do go over your points, you need to workout my friends!
Easy Peasey
I've also been learning to cook too, which is super fun!
Here is a WW Recipe that I made last night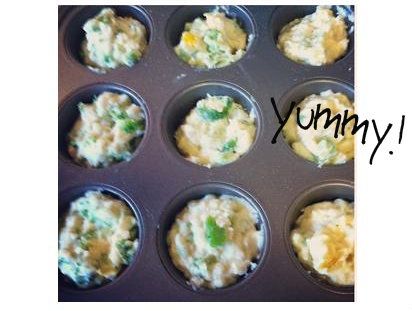 2 spray(s) cooking spray
1 pound(s) uncooked broccoli, florets, finely chopped
2/3 cup(s) all-purpose flour
2 cup(s) low-fat milk
1 clove(s) (medium) garlic clove(s), minced
1/2 cup(s) reduced-fat sour cream
2/3 cup(s) grated Parmesan cheese, high-quality suggested
1 tsp lemon zest
1 tsp table salt
1/2 tsp black pepper
3 large egg(s), separated
3 large egg white(s)
Preheat oven to 325ºF. Coat a 2-quart soufflé dish with cooking spray.
Bring a medium-size pot of water to a boil; cook broccoli for 4 minutes. Immediately remove broccoli from pot and plunge in a bowl of ice water to stop it from cooking; when cool, drain and set aside.
In a medium saucepan, combine flour, milk and garlic; set over medium-high heat and bring to a boil for 1 minute, stirring constantly. Reduce heat to medium-low and add sour cream, Parmesan cheese, lemon zest, salt, pepper and egg yolks; cook until thick, stirring constantly, about 1 minute. Pour mixture into a large bowl and stir in broccoli; set aside.
In a mixing bowl, using an electric mixer, beat all six egg whites until stiff peaks form; gently fold into broccoli mixture, a little at a time, until combined.
Immediately spoon broccoli mixture into prepared dish and bake until eggs are set, about 35 to 45 minutes. Serve immediately. Yields about 3/4 cup per serving.
Since I don't have a souffle pan, I changed the recipe up a little bit, by making mini souffle's using my muffin pan! It takes the exact same amount of time to cook too.
If anyone is considering joining WW and has any questions for me, feel free to ask away!